So, on election day my sister and me swung into SalVal and I picked up a couple goodies to alter for the holidays. The beautiful candlestick holders for $1.49 and this glass bowl for $1.49 to name two. And here's my finished product, with my new crafting addictions, my hot glud gun, and spray paint.
Before: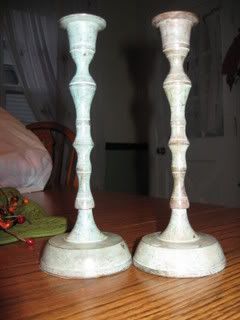 After: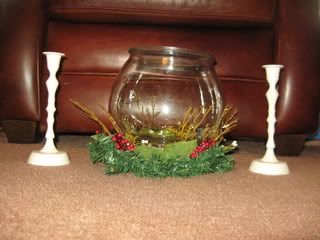 And a new great blog that I've started following Jamie at StampinMom, my swap partner in the Mamarazzi Favorite Things Swap I was just in, is having a great giveaway for the issue "Christmas Ideas" from Better, Home & Gardens. I know I would love it to help my creativity grow, go on over to her blog
here
and enter for your chance.