The rest of the week was pretty busy, since any day I had off from work, I had plans.
Thursday - Mom R, Emma and me went to the mall to find some clothes for Emma's 2 year portraits scheduled for Sunday. We found some awesome deals. A $60 dress for $4, $40 leggings/top outfit for $4, a jean skirt for $28 for $7, these all were at Macy's. You'll see the dress and outfit in her 2 year portraits later on. Then we headed to Gap, got her a dress for next summer and this adorable long sleeved onsie that is bright pink, and has an owl on it that say "Hoo Love you Baby". And then off to JcPenny's we went and I got her some pj's for the winter BOGO. Overall a very successful shopping trip for clothes. I was getting Lily's birthday present and while at the books store, I saw the whole Twilight series. I've been seeing a lot about the 4th book release earlier in August called Breaking Dawn. So, I thought I'd pick up the first book and see what it was all about.
Friday - I worked, but while at work I got this wonderful video from the hubs of our "expressive" daughter using her body as an outlet for creativity with a pen. Picture will be following. When I got home from work, I cracked open Twilight and was so engrossed I had to finish the book, which was a mistake that kept me up way too late! :) But I very much enjoyed the book.
Saturday - We went to Lily's 4th Birthday party. The theme was SpongeBob. Lots of kids there, Emma was in heaven just running around and around with the other kids. We visited the Horton Grandparents. I went out for the evening running errands and just enjoying some alone time, while the hubs went to the driving range and Mom R watched Emma. It was nice to just get out. Visited Reece Grandparents that night too. And I also picked up the 2nd and 3rd book in the Twilight Series.
Sunday - I slept way too late, catching up on sleep from staying up too late reading. It was a relaxing day overall. Woke Emma up from nap and we headed to Portrait Innovations for her 2 year portraits. I'm so glad that we decided to go there. We did 3 outfit changes, they took 66 shots, we got loads of awesome pics, along with a cd of all of the pics, some free thank you cards with her picture on them. Here are some of our favorites: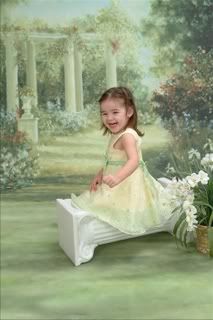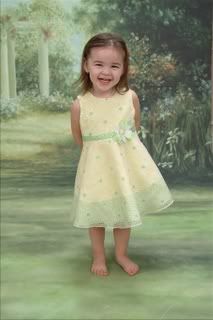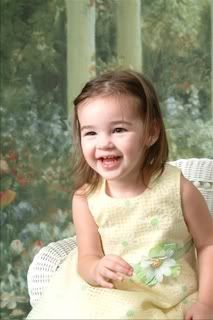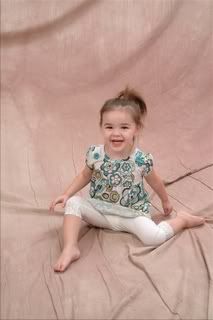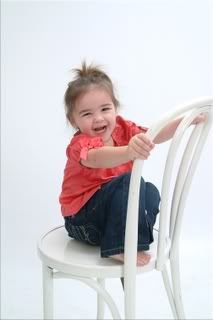 We then later headed over to Aunt Laura's for a little get together they were cooking food over the fire pit. We then left to catch the fireworks display that they shot off of the City Island. Here's some more pics: