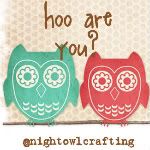 Here are this week's question?
1.What was your favorite meal growing up?
- Hmmm, big holiday meals with the extended family.
2. What's your favorite month?
- Wow, do I have to only pick one month? I'm going to say November, the heart of fall, black friday shopping, Thanksgiving.
3. What store is most represented in your wardrobe?
4. How many times do you go to the movie theater each month/year?
- Maybe 2-3 times a year?
5. Fill in the blank- I've never been able to
- I've never been able to run, I wish I could run long distance, but just not my thing unfortunately.