So, for Emma's 3rd official Trick-or-Treat night I would say it was a smashing success. She totally got into it, running from house to say, saying "trick-or-treat" and "thank you". Although she did trip on the sidewalk and got a bad booboo on her thumb, which she is totally milking it. She holds her right hand like it's in a cast and will say booboo continuously asking for kisses to make it better. It really is cute. Now for the pictures of our little summer fairy:
Back view of the costume
Side view.
Front view.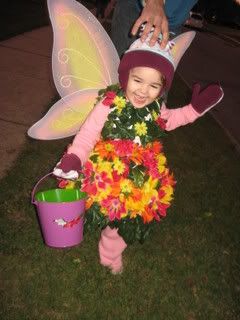 Running towards Auntie Na-Na.
Coming back with daddy.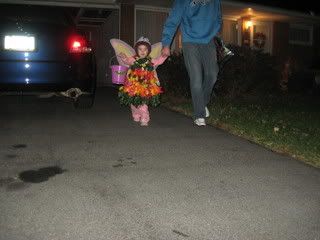 Family Picture.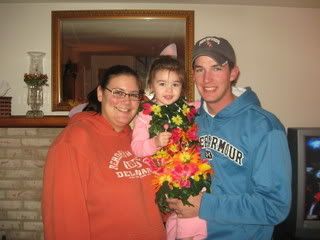 The booboo.
The Loot!