Yet another weekend that has me beat. Worked Friday night, although it was so suprisingly dead that I got out early! Woo-hoo!!!
Saturday I went to an all day scrapbooking crop. A total of 75 women there. I got a whopping 6 layouts done. Will be taking pics of those tomorrow in the light since I forgot to, today.
The main reason for this post is to show off MIL's and my craftiness in making Emma's summer fairy costume. I need to re-do her wand, get some colored tights, MIL is going to glitter up some sneakers and re-do her crown and then she'll be all set to go. Here are a couple pictures of the materials used.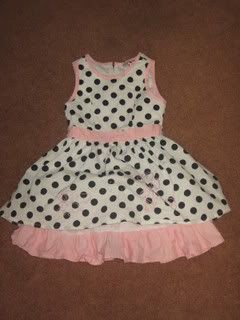 And then we were unsure about missing spots, so we threw the dress on the scarecrow to fill in empty spots we could see.
And then the costume wearer herself woke up from nap so we were able to put it on her, it was a little struggle to get it on her, as the dress just fits, but she LOVED it!!!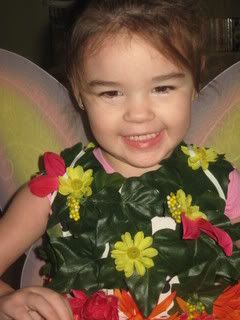 And to finish off two videos of her "flying" around and "twirling". These video's only make me realize with sadness that my baby is such a little girl now!