This moment right now and here is my favorite moment of the whole weekend. I get to remember everything we've managed to squeeze into the past two days of "time off", "relaxation", or whatever other word you like to associate with weekend. The hubs and Emma are up in bed sleeping. I get to enjoy Army Wives and then following they air repeats of Grey's Anatomy, all while finishing off my last cup of iced tea for the night. My little piece of heaven ending the busy week that just happened before jumping into the next.

To recap this weekend, I was getting a little down because we have planned to go to a fall harvest/festival thing a couple times this month and each time rain has prevented us from going. I mean seriously, it's not like it even rained that much, but the saturdays we had planned it sure did! But this weekend, they actually re-scheduled the event for Sunday...woo-hoo for how much we lucked out. Esp. since it rained buckets on Saturday and was beginning to think we weren't going to hit any fun fall festivals this year.

The highlights of the day was pony rides, hay rides, bounce houses, winning gold fish, trick-or-treating, face painting, carving pumpkins. It was a great day! And this mama is very happy we got to finally do it all!

Now for the overload of pictures:
Heading to the vendors for some trick-or-treating.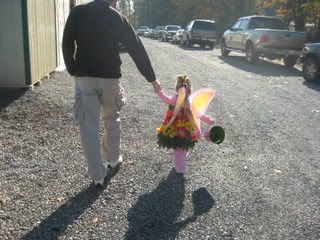 Getting on the pony.
She was holding on pretty tight, her facial expression cracks me up.
Bounce house fun!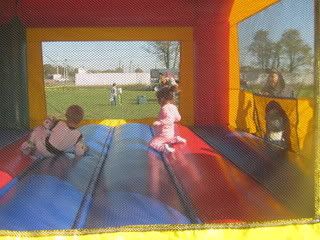 Checking out her pumpkin on her cheek.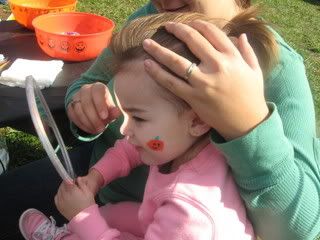 She loved throwing hay on us and herself during the ride.
Looking down the lane from the hayride we were on.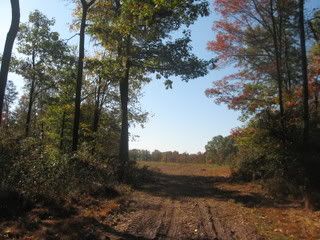 Just driving on the way home.
Tree at the grocery store, these fall colored leaves are my favorite!!!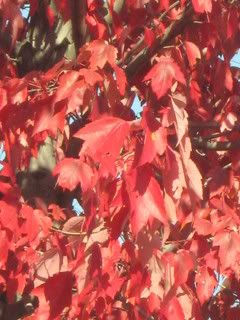 Daddy's prepping the pumpkins for us to pull out their innards.
Emma enjoyed cleaning her's out and then putting all back in.
Helping daddy with the stencil for her pumpkin.
Hammering in the pegs.
Top to bottom: Emma's, Daddy's, and Mommy's masterpieces.
Enjoying them lit up.