So, this morning we all got up early, bathed and dressed and out the door to head to Baltimore around 7:30. We stopped for breakfast on the way down. We arrived at the Zoo about a half an hour before they opened. Emma loved just running around the pavillion they had where the other families were gathered waiting for the Zoo to open also. We went straight for the African Safari area, b/c we wanted to see baby Samson the elephant, who was only out until noon. Our favorite exhibits were the elephants, polar bear, and the monkeys. I could have just watched the monkeys forever...they were having so much playing around, and there were two siblings, the older picking on the younger. Just amazing really. We ended up getting through the whole zoo in approx. 2 hours. It took us 30 minutes to trek our way out of that zoo. I swear it must have been half a mile walk between the entrance and the actual zoo exhibits. It was horrible with these crappy hills...no fun pushing the stroller through all of that. Now for picture overload!
She is very excited to be on the road towards the Zoo!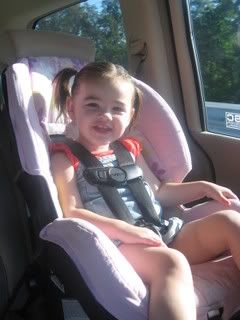 This was a big tree outside of the entrance.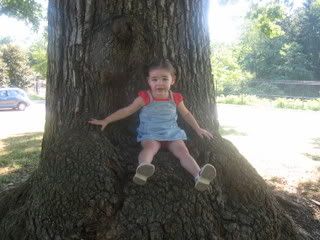 Saying "tree" to Daddy.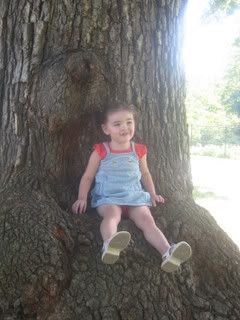 Two turtles.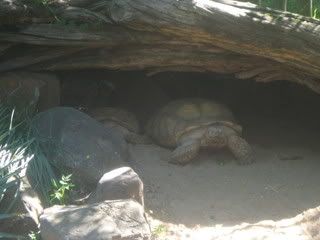 A rhino! After this pic he plopped himself down in that mud hole.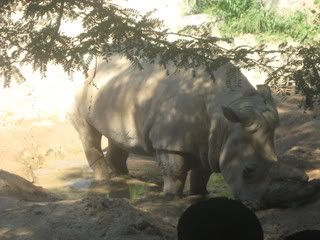 Loved seeing the zebra's.
Baby Samson!!! He was adorable!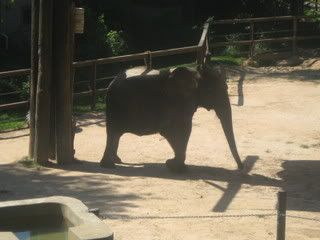 Samson's mommy and him walking over to all of the people to show off.
A penguin.
Giraffe's who were being fed by visitors to the zoo.
The Nocturnal Lion...
This is just one of the monkeys, he just sat there scratching his hand.
On the ride home, Emma and me both fell asleep for a little cat nap. And it's definitely proven that Emma is me through and through. Lols. Eric was saying that we both were constantly sleeping with our heads the same way, one of us would move it to the other side, and seconds later the other person would do the same. Lols. Just made me giggle on the inside.