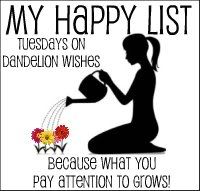 - This picture is topping my list, can't you just see that love in Middle Child's face. She is my mini mommy.
- Baby B is finally putting on some weight – love this to no end!
- Many 1sts this week for my girls, tonight will be Baby B's 1st Halloween Parade, ToT night will be Middle Child's 1st actually partaking in it, and Friday is Oldest Child's Halloween Parade/Party at PreK, this will be her first school party.
- On top of the fun holiday stuff mentioned above we also have carving and painting pumpkins on the agenda.
- The Proposal, one of my favorite movies, it's DVR'd and I play it whenever there is nothing else on tv, normally during Baby B's nighttime feedings – watching right now.
- The Hubs and I will officially be starting our Christmas Shopping today – there are only 61 days left.
- Our families for being here to help lift us up with their support always, but especially the past couple weeks.