My first edition of doing this, thanks Deann for telling me to start doing this. No real theme for these, just my fave's for the week.

1. OMG to these candies! Candy Cane Hershey Kisses are here to stay! I have 5 left, so that means I've eaten a bag of these yummy goodness in a week & two days time. I will say to my defense Emma has gotten into them a handful of times, it took her all of 2 seconds to unwrap one and pop it in her mouth.





2. This stuff has been out for a while, but I had avoided it like the plague for crafting. Why? I don't really know. But yesterday did two crafts with Emma with it, and it's one of my favorite mediums now. So easy to cut and sticks well. Craft foam is one of the greatest things!






3. I love good smelling laundry. I have started using this new Downy Total Care. The one thing I love about it, is that my clothes keep the scent. Before didn't really matter what I used and you'd have to get close to smell it. Now I can just smell it's yummy goodness wafting up to me when carrying the basket of clothes. Even the hubs has commented on the smell.



4. I had loved this stuff before, but they keep coming up with new kinds for different things you need for your hair. My hair has never been more silky and smooth. And it smells good to! LOVE IT!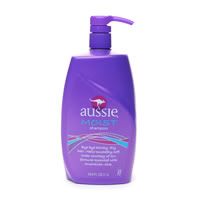 5. This months issue of Scrapbooks, Etc. I always love getting the lastest issue. I read it cover to cover and love seeing everything the have in their and that other fellow scrappers are doing.